Published on Friday, April 1, 2016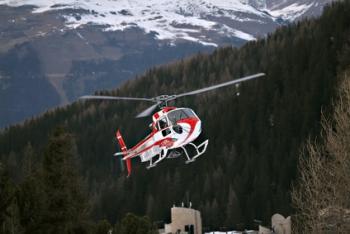 In our article " The technique of "All inclusive" to sell better ", we introduced the package offers.
We will now see how to avoid paying the same insurance several times when you purchase these packs.
The Low Cost
These package deals they are cheaper or more convenient?
The appearance in aviation Low Cost has shown otherwise. This approach seeks to stop selling in the form of yarrow, but does offer the market what is essential.
In the insurance sector, the Low Cost remains nonexistent, insurance brokers are trying to introduce to the market coverage of the essential guarantees, offers as drawers where everyone can compose his cover.
For a young student traveling alone, his laptop and camera can have a value. But why force him to sign a theft or loss of luggage contract with high ceilings, bail, etc. ...
How to protect traps packs ?
First, be careful to package deals offered by insurance companies or assistance. It is often laborious to want to understand all of the proposed offer by an insurer guarantees being multiple and conditions often very specific. The approach is to shake these mammoths leaders in the market and adapt supply based on need while taking into account the risks that are guaranteed by the other previously entered contracts. Thus, we believe that the Low Cost can have its place in the insurance galaxy.
Then it is advisable to head for insurers who look to adapt their offer to only offer the essential guarantees necessary, adapting to user needs. There is no reason that this has happened in aviation or in the distribution is not implemented in the banking and insurance sectors. Thus, we believe that the low cost does not mean low quality, but an actual offer for a specific purpose (as a traveler research except to be transported and not having to eat, drink on board etc.).
The offers "Made to Measure"
Medical evacuation is the rationale clash of assistance companies is actually very little. Generally, it is for the doctor to decide to evacuate a person or not, but never to the family. Or this decision is made on an objective basis and not for personal reasons.
There is evidence now that can be treated in the same conditions in France, whether you are in India, China, North America, the clinics in North Africa and black Africa.
From there, the assistance companies often use this solution because it is cheaper for them than evacuating one person.
This was understood by brokers offering on the market contracts guaranteeing real and relevant risks:
«I need psychological support or assistance when I am hospitalized abroad»,
«I need to return to France if I lose a being who is dear to me»,
«What will become of my body for my family after an accidental death during my stay abroad».
Of course the list of cases can be extended, but it may be noted that all these developments going in the right direction for the main person, the user !
But the difference of prices between a package "all inclusive" and other "customized" is such that it will probably take some time to not feel like paying an expensive insurance that the insured object itself -even.