Published on Friday, April 1, 2016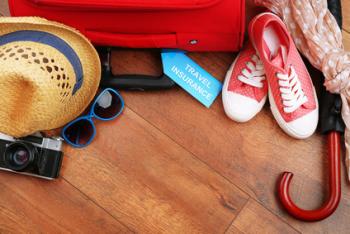 Over the past 10 years has appeared on the market an offer called "PACK".   
This offer primarily used by banks, insurance companies or car dealerships, is presented as all-encompassing services or consumer goods at a lower cost.            
Packs "All inclusive"
This sales technique of "all inclusive" has had growing success and all providers and traders have built to sell better.               
Who can today declare understand everything about package deals? Are they cheaper or more convenient than a traditional offer?
The banking and insurance industries that have a captive market or compulsory so abused that packaged sales technique, or by selling more, or by encouraging customers to pay the same warranty several times.
For insurance, which occupies a special place because of its mandatory status, abuse appeared: new risks, very high capital covered ...
For example, a goalkeeper who provides his hands for 7.5 million euros, an actress who ensures her buttocks, etc ...
Ensure is obviously a good thing and the question is not to question the possibility of protecting what is the most important thing at home. 
The question is : how to ensure paying the right price or how to avoid paying 2 or 3 times the same risk in several contracts ?
The typical example of this drift is the assistance proposed in both the auto contract, residential, school insurance for his children, on credit cards, etc ...
Indeed, the current fashion is to formulas, packs and insurance "all inclusive", which often include what one does not really need.   
Besides, it's so complicated to read the terms and conditions of a pack as a whole preferred to pay a little more, even take options without asking any questions.
Do you pay twice for the same insurance ?
But then, the example of insurance take "Flight baggage" proposed by insurers regularly when we want health insurance, accident, accommodation abroad, repatriation ...          
Companies do not really insist that we probably already have this famous insurance, which allows us to be compensated for our lost and stolen objects (often from a certain minimum amount, while in our bag, our objects are many but few reach that famous bumper sum).
To this is added the guarantees from the responsibility of the airline, which is liable to pay, even if the air transport agreements specify the ceiling for reimbursement.      
This gives you a high probability of already have this insurance offered by many packs in different forms :
Your credit card often includes theft insurance options or loss of luggage, cancellation, modification of travel, medical expenses for illness, liability insurance, flight delay and even weather insurance.        
For example, the Visa Premier card can allow you to be reimbursed in part against the loss or theft of your luggage.
The transport ticket offers protection for users who are affected by these incidents, obtain ceilings responsibilities, following the conventions of Montreal or Warsaw; this information can be requested from the DGAC* (Direction Générale de l'Aviation Civile). 
All these duplicates can thus be avoided and allow us to make savings, but for that certain measures are to be taken. We invite you to read our article "How to avoid the pitfalls of package deals" for more ...