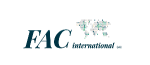 FAC International SASU is an insurance brokerage and assistance that was created by two professional partners involved after respective experience on the management of marine and transport insurance programs, reinsurance and insurance of goods and people.
The idea is part of a simple observation :
France is one of the most visited countries in Europe (tourism, business, events and national and international events etc.),

Almost all foreign countries have diplomatic representation there,

A strong presence labor of foreign origin lives and works there,

The student insurance provide health insurance for foreign students up to the age of 26 years but how beyond ?

Young French students are increasingly facing temporary stays in other countries of the European Union or the world (partnerships with foreign schools and universities, end of study courses, Erasmus exchanges, au pair, working holiday program, etc.),

The French workers are increasingly tempted by way of expatriation.
Given this situation and these new needs, the offer was almost non-existent and / or very expensive and more oriented towards the metropolitan French.
We started on this market through a brokerage, and we made the choice to search for insurers and assistance companies partners.
This is to orient our strategy to specific niches or markets with offers based on essential safeguards and medical emergency.
These offers may be purchased as part of individual, collective contracts, or inclusion of insurance contracts or supports / services.
Thus the adventure began and continued for nearly 30 years, despite competition from increasingly precise and various assault and copies of our contracts by several competitors.
Identity record :
SAS 60 0000€ capital and having its registered office at 153 rue de l'Université, 75007 Paris,

Registered in RCS of Paris under number 343151437 and ORIAS under number O7004365,

Member brokers union «  Chambre Syndicale des Courtiers d'Assurance » and of MEDEF,

Company has no direct or indirect participation in other companies,

Two traditional partners: a planetary-scale assistance company and a European insurance company whose loyalty and synergy allowed to set up a portfolio that is managed together with guarantee of stability and mastery of results.
Partners over 30 years of activity :
PFA, AGF, LLOYD, LLOYD CONTINENTAL, MRA, CIGNA France, GENERALI,

MMA, ACE Europe, Mondial Assistance France.
Information :
We have already trusted:
Over 450 associations, 65 000 individuals (resident foreign workers, expatriates French, diplomats, foreign students, tourists, etc.), 

The largest mutual public assistance in Paris,

The National Health Marseille Mutual,

French companies of international scope, 

CBIP, ATTIJARIWAFA Bank Europe, MERIDIEN BIAO MALI and BIB,

Large Schools hosting French and foreign students,

Production of French companies, foreign circuses,

Some religious congregations, associations.
After a start without portfolio, the company has taken off and was able to develop thanks to loyal customers, providing a stable portfolio with a renewal rate of over 90%, generating an operating profit in more than a dozen years.
Second Phase :
After almost 30 years and a successful landing, FAC International SASU launches today in new thinking and looks to new goals to achieve in the coming years, starting in the new year 2016, here are the main guidelines :
A change of visual identity of the Company,

A website redesign (information, specifications, subscription, payment and receipt of online contracts) with the objective of extending our deals all the countries of the European Union,

An extranet allows customers to benefit from the digitization of society:

Availability on their client area of all their contractual documents,

Receive maturity notice and payment of online renewals,

Customer Area to request any changes to existing contracts.

 A chat available during opening hours.
Looking for an additional offer to your contract or support, a loyalty product or appeal to consolidate or expand your portfolio: click here.